"Home is Where the Wine is"
If you read the label, Tavernello Vino Rosso is the #1 selling wine in Italy. Yes, it is plain as day, written in black letters on a golden background, displayed on a mildly ornate label. This is traditionally described as a true "Vino di Tavola," or table wine. Now in recent years, this type of wine has lost some favor on the "boot" primarily due to stricter winemaking and labeling laws in Italy, but has nothing to do with the actual quality of the wine. In fact, throughout the 1980's and 90's table wine tended to be more expensive. Some wines bearing this classification that came from Tuscany, the premier winemaking region in Italy, later came to be known under the newly-created label of "Super-Tuscans." Because it is a true table wine its origins are not traced and it contains many different types of grapes from various vintages.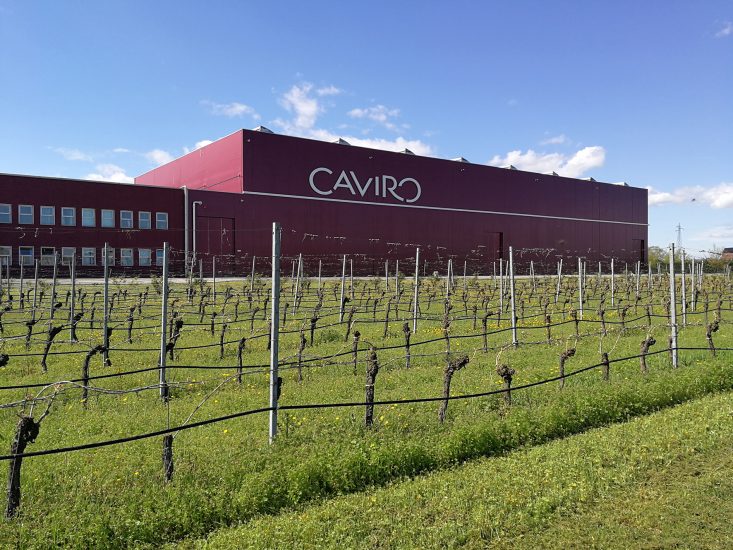 I think it is important to note that Tavernello wine is a product of the Caviro wine cooperative of Italy. Begun in 1966 in Emilia-Romagna, the cooperative has steadily grown since and currently enhances 12800 wine growers in 7 Italian provinces and accounts for 10% of all the grapes harvested in Italy. This is the largest winery in Italy. Now, this position entrusts this winery with a responsibility of creating and producing blended wines of all types and distributing a high quality product worldwide.
Tavernello Vino Rosso is a light tasting wine with a good aroma and excellent flavor which rivals much more expensive blends. It does have a slightly fruity taste, but most of all the taste of the grape is prevalent, and this is the basis of all winemaking. It is a dry wine with no room for sweetness with a satisfying flavor and a nice bouquet which again can rival many more expensive wines. In fact, if you are a newcomer to wine tasting this would be an excellent place to start. In the glass it is a delightful purple to red color with light but distinct tannins which will not concern any drinker of this wine.
Because it is a blend of grapes from all over the cooperative it is hard to really say this wine compares to say a sangiovese or a chianti. It is much lighter than those cousins and, again because of blending, caters to a very different audience. As a table wine it is expected to enhance the flavor of the meal rather than to be noticed on its own. Frankly, it does that very well. To me, it is an unremarkable blend, but enjoyable just the same. Apparently many people in its homeland agree, as it has been a favorite for over 30 years now.
Now for the kicker. This wine is available in many wine stores, markets and on-line at an average price of about $6. Yes, $6. Not a typo. That is probably another reason that it remains so popular. But don't be fooled by the price. Again, this is a table wine, meant to be drunk with a meal and it does mesh well with beef, pork or a weekday marinara sauce. To drink on its own as an aperitif it is probably a little too light and would not really do well. Then again, considering the price, if wine drinking is new to you it may be the perfect lead in to stronger, bolder tasting wines.