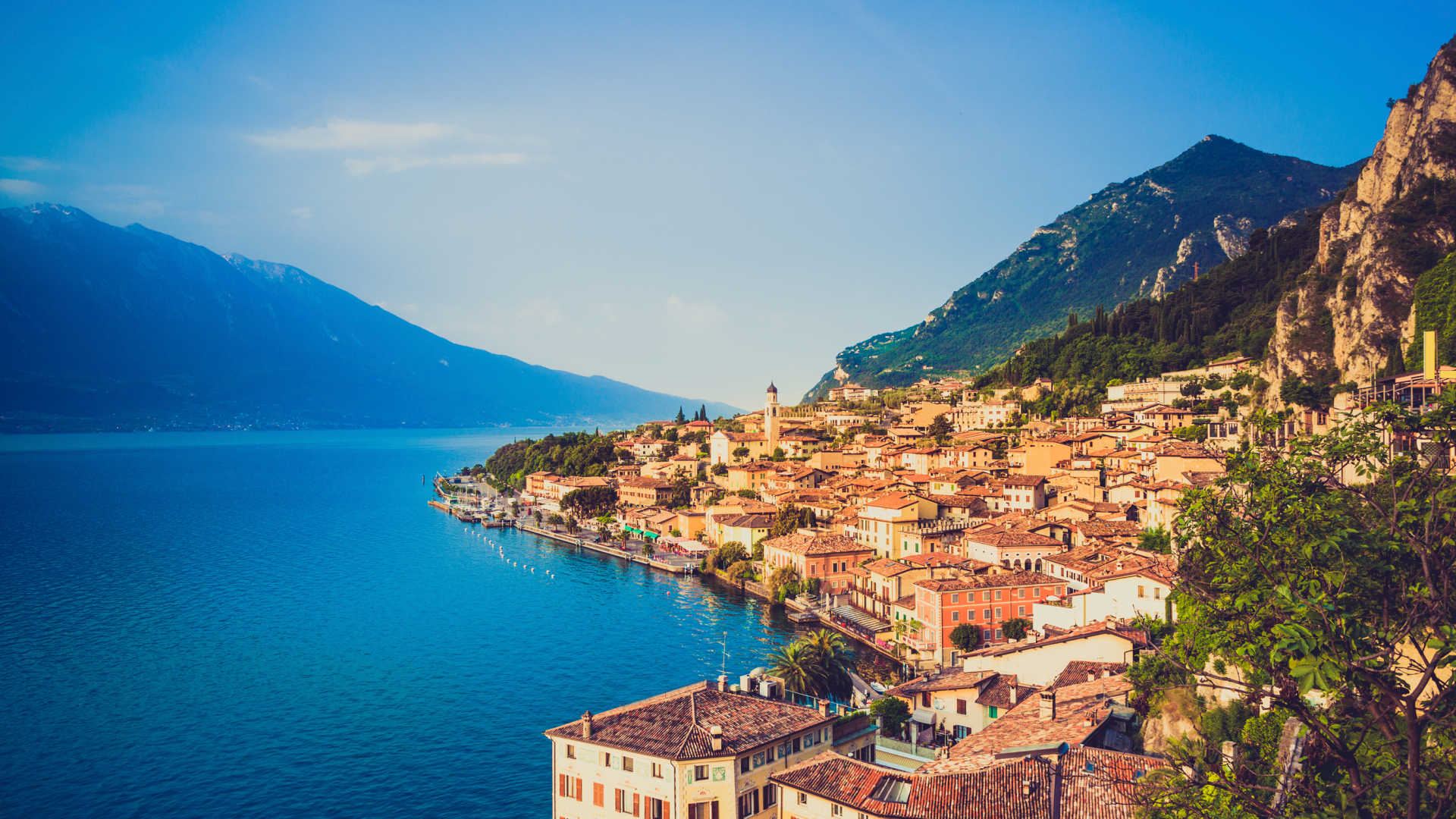 Lake Garda, Lago Garda in Italian is the largest lake in Italy. Situated between Venice and Milan. Today, it is a very popular vacation spot in Northern Italy but it is the history of the region that is so fascinating. The lake as well as the region, was formed by glaciers toward the end of the last Ice Age. The name itself, "Garda" dates back to the eighth century and is a derivative of the German word, "warda" meaning a place of guard, observation or of safety. The wine takes its name from the town in which it is produced, San Benedetto, or Saint Benedict.
The Zenato Winery was founded by Sergio and Carla Zenato in 1960, so this vintner is still a relative newcomer. Based in San Benedetto di Lugana, this man is credited with bringing this region to the forefront of winemaking using the Trebbiano di Lugana, a local grape variety. Following his death in 2008, Sergio's children, Nadia and Alberto have brought production to the world while keeping it very much a family operation. Today, the winery operates under a threefold mission: quality, passion and tradition. Wines produced here, both red and white are under total management of the family who have made the vineyards and the winery not only their livelihood, but their lives.
Only the local Trebbiano di Lugana grapes are used in this production. The southeastern/southern exposure of the vineyards gives them a very full day of sunshine so that the grapes can bask and mature at a good pace. They are harvested in September and October by hand and fermented in stainless steel tanks for 20-25 days. Everything about this wine just says care and diligence with a strong nod to tradition and quality. Because of all this, the taste is really quite bold for a white wine. The pale green color gives it a different look, as so many of its counterparts are more pale to opaque. In the glass it is very aromatic with hints of citrus and peach but a slight undertone of herbs. This is a dry wine that can satisfy the most discerning tastes.
It is my feeling and I have often stated that in a family business, one can measure the quality of the product when history is upheld. In other words, produce that which your ancestors and founders would be proud of. This is certainly the case with Lugana San Benedetto. Sometimes awards alone speak volumes and if that is true, well this wine can exceed any expectation. The 2018 vintage itself has received high honors from Vinibuoni d'Italia, Wine Enthusiast, a gold medal at the Berlin Wine Festival, 86 points from Wein-Plus and equally high praise from Viniplus, all esteemed and coveted reviewers of fine wines.
This is an excellent wine to savor on its own. Decant for possibly 1-2 hours before drinking and you will undoubtedly notice the aroma as it fills the room. In the glass as well as on the palate it is delightful with a fresh, clean taste. Pair this with oysters, a meaty fish such as sheepshead, or with a lemon/sage roasted chicken. Try it with a spinach stuffed chicken thigh. Or, if your tastes are more sophisticated, quail or pheasant would do well. At any rate, with food or on its own this wine is an excellent choice. It will impress your guests and will immediately become a favorite for any special occasion.