"You can't buy happiness, but you can buy wine and that is kind of the same thing."
Those of us who were around in the 1960's I'm sure will remember that decade as very turbulent. All across the globe there were calls for change, rallies for peace and as many will attest, it was a call for free love and what was sometimes known as "The family of man." Italy was not immune to the times and there were many riots and protests all up and down the boot. But, in keeping with this article, it was in 1968 that an event took place that wrote a different kind of chapter.
At the tender age of 15, Aldo Vajra was involved in one of the demonstrations going on in the city of Turin. But his father, Giovanni Domenico Vajra saw that his son was being led down a path which he did not like. That in mind, Aldo was sent to Barolo to work the farm with his grandparents and it was there that he discovered his life, his passion. His time on the farm seemed to ignite a fire, to stir an interest. And it is this desire to excel in this that drove him to take over this family business and turn it into his own.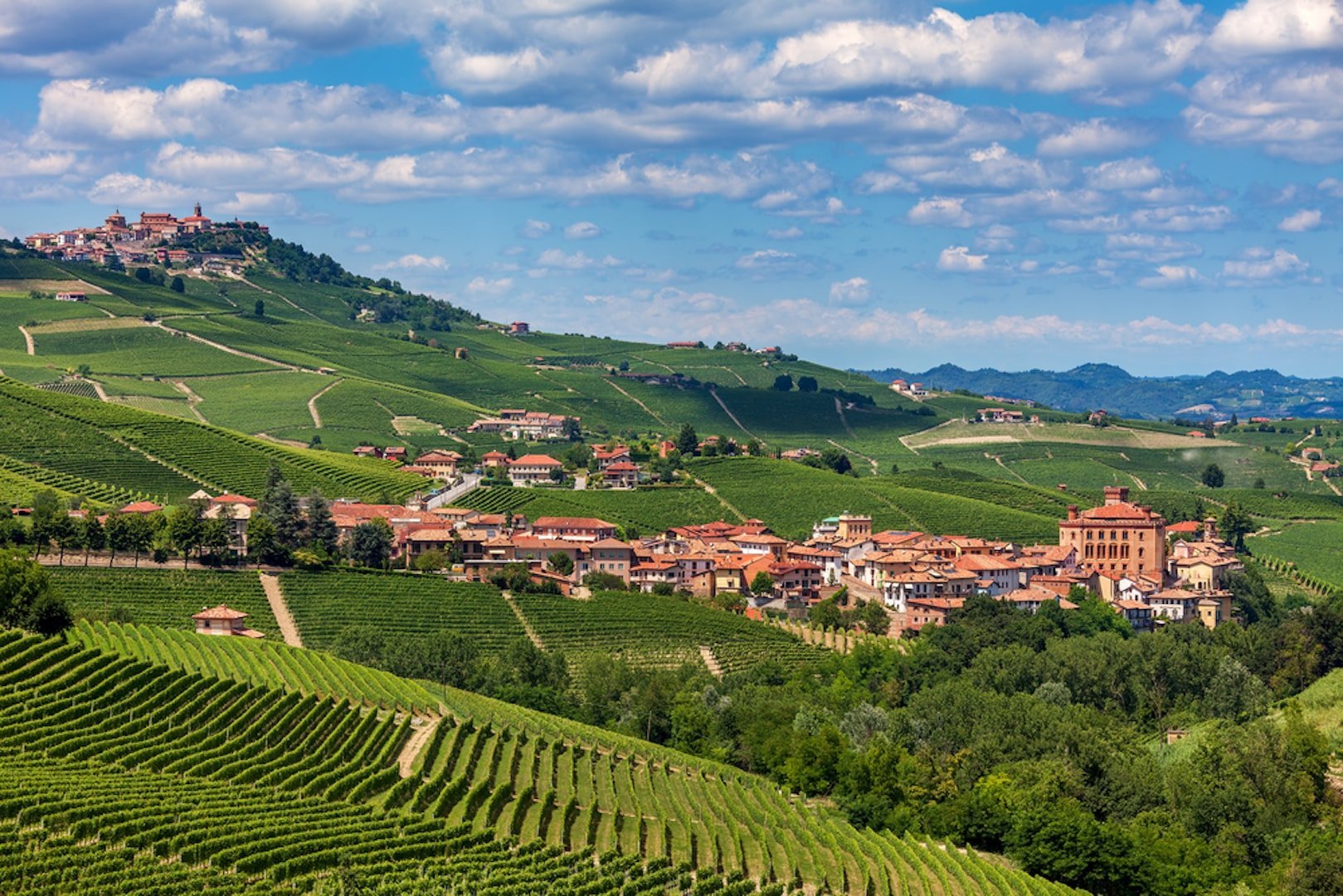 The Vajra family has farmed their winery in Bricco delle Viole since the 1880's. Located on the outskirts of the historic city of Barolo, the Bricco delle Viole is the highest point and the closest to the Alps. Its translated name, "Hill of violets" comes from the flowers that bloom early here because of the southern exposure. As the morning fog rolls away these vines enjoy the earliest sunrise and the latest sunset. The warmth during the day ripens the fruit slowly, while the cool, damp night serves to give the fruit a tougher skin and a more concentrated juice all contributing to the heartiness of the wine. The 2018 vintage was marked by a very gradual ripening and a very late harvest, with all picking done between October 3 and 9. Smaller batches fermented for 20 days in stainless steel barrels and fermentation lasted a full 14 months, also in stainless steel. The result is a wine with a deep purple color, yielding aromas of black fruits and spices, a flavor that is long on the palate with elegant acidity and very slight hints of strawberry, cherry and some pepper which adds to its character. This is a very simple wine, but at the same time a very satisfying one.
Aldo and his wife Milena have handed the operation of the winery over to their children, Giuseppe, Francesca and Isidoro who have carried on their family's tradition of producing fine wines. To this day it is a smaller, family owned business staffed by a team of young professionals with only one goal, to produce a fine wine using time-honored methods, bowing to family traditions and modern, ecologically correct methods. But, you know, tradition can be a funny thing. Sometimes, tradition can actually get in the way of progress due to a reluctance to change, to modernize. This is definitely not one of those times.
We paired this wine with a dinner of spinach noodles and fresh tomato sauce, a recipe which my legions of readers have been given. But I would not hesitate to pair it with beef, pork or lamb as the complexities of this wine will adapt, almost as if it knows the foods accompanying it. I would recommend a proper 1 ½ to 2 hour decanting time, plus a minute or so in the glass so it could fully aerate. But be assured, this wine will not disappoint at a weeknight or Sunday dinner, for a special occasion or for a romantic evening.
Alcohol – 13.5%
Price – $24 (approx.)