OK. So this is a real departure from the normal columns I write, but I do think it is highly appropriate and timely. As we head into the depths of Autumn and prepare for the coming of the nastiest season, Winter, I wanted to replace the gloom and doom I see on faces as they think about the days ahead.
October is a funny kind of a month. Leaves change. Here in the south they are still changing while those of you up north already see bare trees. Days are shorter and cooler, but we can still get some warm weather, formerly called "Indian Summer," (apologies to those offended). But one thing stands out: October is Breast Cancer Awareness Month. Kind of odd that we commemorate a disease like this, but fitting nonetheless.
There are few among us who have not ever been affected by this disease. A mother, sister, old girlfriend or whatever. This horrible disease knows no bounds and takes no prisoners. It has been around for centuries and has affected rich and poor, old and young. No race, color or creed is immune. Our former president, John Adams had a daughter, Abigail, who died of it in 1811. People like Ingrid Bergman, Bette Davis, Dusty Springfield, Hattie McDaniel and Vivian Vance were all victims. Somehow or other this disease touches it all. And yet, for all the research, for all the dollars spent, we have not yet been able to find a cure. A REAL cure. Treatment, yes. And some people do beat it. It is certainly not the devastating diagnosis it was years ago, but still, it is a life altering experience. From the moment you hear that word, your life, and the lives of your close family change and may never return to normal.
Fortunately, there are so many ways you can help. Aside from giving comfort to a victim and the family, there are many organizations, worthwhile organizations to which you can contribute. The American Cancer Society is only one. Many local hospitals also accept donations of money and sometimes more importantly, time. Volunteers spend thousands of hours each year tending to hospitalized patients.
Perhaps one of the most effective ways to donate is one which most people never think of, or are even aware of. Since its inception in 1997, the United States Postal Service has raised millions of dollars for the sole purpose of funding breast cancer research. This is done by the issuance of what is called a semi-postal stamp. These stamps which are used as regular postage are 11 cents more than a regular stamp, with the balance being donated. Now, most people never think of an entity like the Postal Service as being socially active but just think of those millions of dollars which have gone into research because of this action. Now think of the research, the strides that would have not been made without their support and the support of the people who buy them.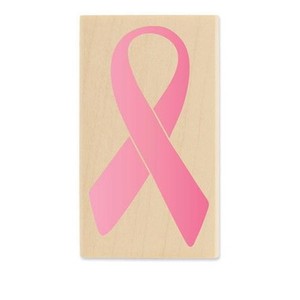 Now, I am smart enough to know that many of us don't even think of the Postal Service as we once did. There are so many other, more modern and quicker means of communicating that this service just seems over. But this is one way in which it is still relevant. Very relevant in fact. Socially conscious I guess you could say. So, what I am saying here is this: one way or another we have to deal with this disease. We can take a "oh, poor you" attitude, or we can join the fight. A fight that can, should and dammit MUST be won.